The Point where you should check for the processing quality


This board shows a pattern for checking the processing quality made by our customer who was considering purchasing our PCB machine.




Board material : FR-4
Board size : 100mm x 100mm
Board thickness : 1.6mm
Copper layer thickness : 35µm double sides


Processing Condition
Incremental Milling

Spindle Speed
Milling : 30,000min-1
Drill & Routing : 40,000min-1

Head Travel Speed
Milling at 0.1mm point : 5mm/sec
Other milling : 12mm/sec
Processing the outline : 2mm/sec
Machining time : Total 131 minutes


TOP : Milling (Contour machining)
0.1mm : 3 min.
0.2mm : 5 min.
0.3mm + 1.0mm : 80 min.

Drilling (Through-hole formation)
0.8mm : 3 min.

BOTTOM: Milling (Contour machining)
0.3mm + 1.0mm : 35 min.

Forming (Processing the outline)
1.5mm : 5 min.



Close-up picture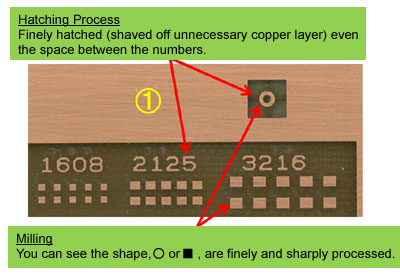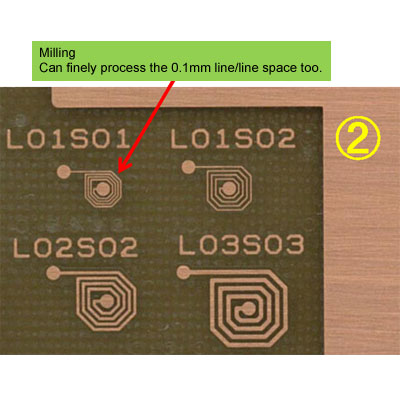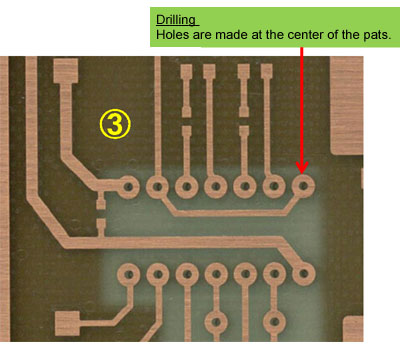 50µm(2mil) line and space, the state of the art!


FP-21T Precision
Stepping method and non-contacting pressure foot lead to the fine processing technology


MITS General Catalog



English
(PDF file / 1.8MB)

MITS Electronics
E-MAIL


Contact us : Inquiry Form